How Often Do You Review Your Insurance Coverage?
Details

Written by

Remar Sutton

Category: Articles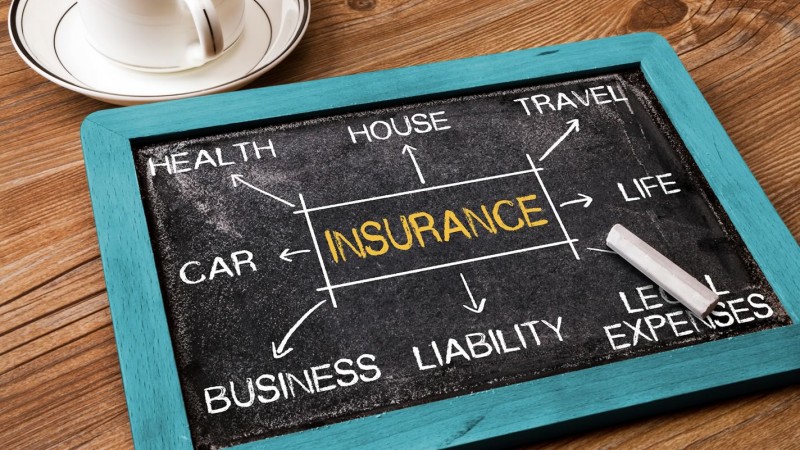 Insurance in its various forms helps protect us from financial loss, yet we don't think much about it until we need it. Reviewing your insurance policies can ensure you have the right coverage at the right cost. Life changes, such as marriage, divorce, a new addition to the family, buying a home, a child going off to college, a job change, or retirement, can impact your insurance needs. Make it a habit to review your coverage at renewal or open enrollment time.
Life changes, such as marriage, divorce, a new addition to the family, buying a home, a child going off to college, a job change, or retirement, can impact your insurance needs.
These tips can help you save money.
Did you know that a lower deductible may cause you to pay a higher premium? Run the numbers to see which is better for your budget.

Ask about discounts. Examples of discounts include installing a home security system, storm shutters, having a short commute, carpooling, taking a defensive driving course, or having a child at college without a car. Discounts vary among insurers.

Are you overpaying? You won't know unless you check what another insurance company charges for the exact same coverage. If you decide to change, tell your current insurance company. They may match the other company's rate or reduce your premiums in order to keep you.
Homeowners or Renters Insurance
If you own a home, you know how important it is to have insurance. Reviewing your policy is important because your insurance needs can change over time. Depending on where you live, you may need additional coverage for hurricanes, flooding, earthquakes, or other natural events. Does your policy cover wind damage or sewage backup? What are the limits for jewelry, electronics, or artwork? Do you need to increase the limits? What doesn't the policy cover? What other changes should you make?
If you rent a home, you may need to protect your personal possessions with a renters insurance policy. Your landlord's insurance covers only the building and infrastructure, not your belongings. Many renters don't think they need it, but run the numbers. How much would it cost you to replace your clothes, furniture, electronics, and other items? Review your policy at least once a year to make sure any new acquisitions are covered. If you own a multiple unit residence (such as a duplex or triplex) and live in one unit, you will need "renters" insurance for the contents of your unit even though you are the owner.
Health Insurance
Most people have an opportunity once a year to review their health insurance coverage. If you have health insurance through your employer, you will typically be allowed to make changes during an open enrollment period. You may also be able to make changes due to specific life changes such as marriage or a new child.
Open enrollment for insurance plans through the HealthCare.gov Marketplace starts on November 1 and runs through December 15th. If you already have insurance through the Marketplace, you may receive notification about reviewing your eligibility and changes in your plan from your insurer and healthcare.gov.
If you have Medicare, there are 2 separate enrollment periods each year in which you can make changes to your current Medicare coverage. One open enrollment period runs from October 15 through December 7th. During this period you can change from Original Medicare to a Medicare Advantage Plan, switch Medicare Advantage Plans, switch back to Original Medicare, join a Medicare Prescription Drug Plan (only if you have Original Medicare), switch Medicare Drug Plans, or drop prescription drug coverage. The other open enrollment period runs from January 1 to March 31st. During this period, if you have a Medicare Advantage Plan, you can switch Advantage Plans or switch back to Original Medicare and choose a Medicare Prescription Drug Plan.
Auto Insurance
Auto insurance reduces financial risks related to your vehicle. An auto insurance policy typically includes coverage for bodily injury, property damage, uninsured motorist, personal-injury protection, collision, and comprehensive. Some states require specific coverage with minimum amounts. Review each of the coverages to make sure that you choose the best coverage for yourself and your budget.
If you are in the market for a newer car, check what it will cost to insure it before you buy. Auto insurance costs typically take into account theft statistics, crash tests, replacement part costs, and cost of the car.
Life Insurance
The need for life insurance varies throughout your life. The primary reason to have life insurance is to provide some financial protection for persons who depend on your income. Typically your need for life insurance grows as your family grows. Review coverage as your needs change.
Other Insurance
If you have other insurance coverage such as an umbrella liability policy, long-term care policy, or another specialty insurance policy, review them on a regular basis as well.
Reviewing your insurance needs and coverage regularly will guarantee you have the proper coverage at the right time and that your coverage fits your budget.