Is Your Phone Being Stalked?
Details

Written by

Will from Holland

Category: Articles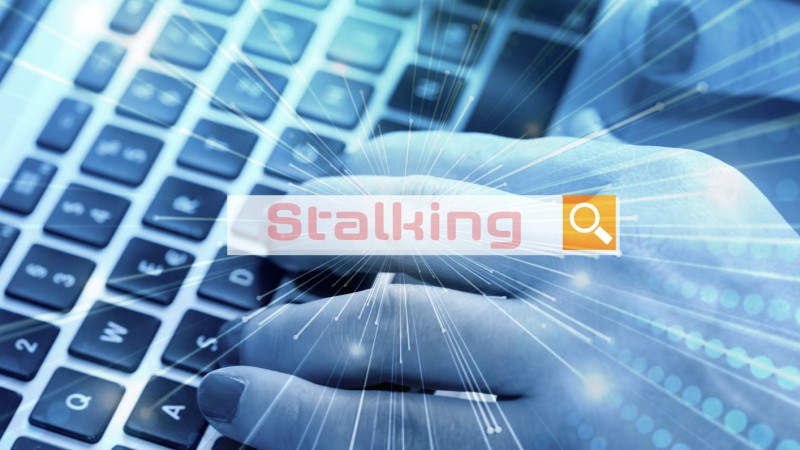 Has your phone been hacked? Is anyone reading your WhatsApp messages? Are you being spied on even as you read this?
Just the idea of being spied on or stalked is unnerving and scary. In real life, of course. But also on your phone via stalkerware.
Has your phone been hacked? Is anyone reading your WhatsApp messages? Are you being spied on even as you read this?
What Is Stalkerware?
How does it get on your phone, and what can you do about it?
Stalkerware is malware secretly installed on your phone by somebody. It tracks everything that you do on your device, if your device is infected. Without permission, the installer can track your every move on the web; your communications, your locations, even your sensitive financial information. Scary stuff!
How does stalkerware end up on your phone?
Stalkerware was usually installed by someone you know. An ex boy or girlfriend, a jealous spouse, or even a nosy parent, sibling, or neighbor.
But in the Covid world scammers and thieves have now discovered stalkerware, too. If they get stalkerware installed on your phone, they're likely to try to break into your home when you're out, drain all the money from your (online) bank accounts and payment apps, and the like.
Let's steer well clear of that!
So, how is stalkerware installed?
Stalkerware apps are usually installed on your phone through physical access (your partner or friend using your phone and secretly installing the software), but it may also happen remotely.
You may receive a message from someone you know (or in case of a scammer, through some random request) asking you to do something. You know, "open this attachment", "click on the picture", "download this and speed or clean up your phone". All that stuff.
And get this latest stalkerware trick: You get a stupid email from some "company" you don't know, and in big letters it also says, "Want to unsubscribe to this email list? Just click here!" Bingo, you may be downloading stalkerware.
Note: With iPhones, stalkerware may also be installed through iCloud. The stalker must know your password however (and possibly the login code that appears on the iPhone.)
How Do You Know if You've Got Stalkerware on Your Device?
Hard to know for sure. But here's a really good indication that you are being spied on: If anyone or any company knows more about you than you have shared with that person or company.
The international Stop Stalkerware coalition has compiled some indicators for possible stalkerware infection, too:
Your smartphone may have disappeared for a random bit of time.

After which, you notice changes in the settings or new, strange apps.

Stalkerware apps need all kinds of permissions, such as location and camera access. If you see (new) unknown (to you) apps on your phone with permissions given, chances are it's stalkerware.

If you come across the Cydia app on your iPhone, it means your iPhone has been cracked.

You may see strange or different processes running in your device's background.

Stalkerware often uses a somewhat generic but strange name, such as 'System Update Service'. Search by name to see if you can find anything about it.

The virus scanner of your Android device is disabled.

Your phone's battery suddenly runs out very quickly. Stalkerware consumes a lot of energy.
That's Enough! Let's Get Rid of It
On Android devices, you can download (free) virus scan software, and then thoroughly scan your phone. In many cases, the stalkerware will be found and removed. Do research and select the right software for you, but you can think along the lines of Kaspersky, McAfee or Malwarebytes.
Sometimes an Android phone has been rooted (cracked/jailbroken) before stalkerware was installed. In that case, a factory reset can help remove (most of the) the stalkerware apps.
For most iPhones, the solution is simpler. Just restart your phone (iOS 11.4.1 and above), and the stalker/scammer has to start over with the stalkerware setup. Do realize that this can happen, so be on your toes.
Also, be sure to change the password of your iCloud account to see which devices have access to your cloud. Do you see unknown devices? Remove them!
Big note: After removing stalkerware, change passwords for all your online accounts, change your phone's PIN and set two-step verification for your important accounts - email and social media. You can never be too sure.
Are There Any Other Risks?
Unfortunately, maybe. The person who installed the stalkerware can probably see you have removed the app. They no longer have access to your whereabouts and accounts. Keep that in mind, especially when you are being stalked by someone that holds a grudge or may easily be upset. Get (serious) help from a parent or even the authorities if you feel unsafe or are worried!
Is there anything else I can do against stalkerware?
There sure is! Make it harder for people to install stalkerware on your device.
Use a strong PIN for your smartphone, and don't share it.

Avoid the fingerprint scanner, if your device has one. It could be used against you while you sleep.

The face scanner is safer, as it needs your eyes to be open before the device is unlocked.

Pay close attention if someone uses your phone. Installing stalkerware often takes a few minutes (and sometimes longer). Chances are, you can catch the stalker in the act.

Think carefully about whether and what passwords you share with people around you. Believe it or not, simply sharing passwords is often the way someone is hacked.

Check the apps installed on your device and restart your phone regularly. Pay particular attention to apps that have access to your location and photos.
Alright. That's about it for stalkerware. Please let us know if you have any questions or worries. Being stalked is serious, may be dangerous, and it is illegal as well. Seek help if you're worried about being stalked. You can never be too careful!
Good luck out there,
Will