Your Free Gift Is Waiting
Details

Written by

Tracy Scott

Category: Articles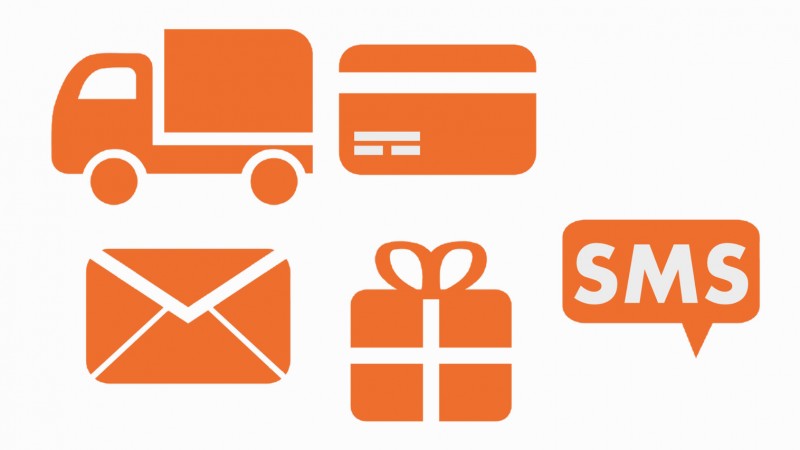 Thank you gifts are the best!
They're often unexpected and make the joy of giving even more special. Just as giving to others can give you the warm fuzzies, receiving something unexpected in return releases more feel-good chemicals in the body.
If it sounds too good to be true — it probably is.
Unfortunately, clever crooks are using what they know about physiology and psychology to hook victims with this latest phishing scam. But you don't need to know anything about these subjects to avoid taking the bait.
(Best friends at a coffee shop)
Ted: Bro, what are you smiling about? It's your turn to pay.
Aaron: (laughs) Nah, man. It's not that. I'm expecting a free gift in the mail today.
Ted: A free gift? What?
Aaron: Yeah, look.
(Aaron pulls out his phone and shows Ted a text message)
"Your bill is paid for March. Thanks, here's a little gift for you."
Ted: You're joking, right?
Aaron: For once, I'm getting rewarded for paying my bills. I should get it this afternoon.
Ted: Don't hold your breath.
Aaron: You wait and see. All they needed was my debit card number to verify my identity.
Ted: Dude, I hate to say it, but I don't think your debit card will be able to handle the bill today.
The Free Gift Phishing Scam Explained
Ted spent the next few minutes explaining the Free Gift Phishing Scam to Aaron. They reviewed the text message and agreed that Aaron gave his private financial data to a scammer. It was a textbook case.
The text message didn't say what bill was paid in March.

The link took Aaron to an unfamiliar website where he had to enter his debit card number, expiration date, and CVV to receive the gift. It even asked for his Social Security number and claimed the information was needed to confirm the debit card was his.

The gift was free, but Aaron had to pay a $35 shipping fee to receive it.
Aaron immediately contacted his bank to alert them of the situation so they could reverse the charges on his debit card. Since he realized the information he gave the scammer could also be used to steal his identity, he also reported the incident to IdentityTheft.gov.
Protect Yourself from Free Gift Phishing Scams
You can stop crooks from stealing your personal information via text message if you:
Ignore texts from unknown sources.

Never share personal or financial details via text message.

Avoid clicking on links in text messages that originate from unknown sources.

Confirm the legitimacy of forwarded text messages from friends or family members and discuss this scam with them.

Call the company through the phone number on their website to confirm the authenticity of any link sent to you via text.
It only takes a few minutes to avoid becoming a fraudster's next victim. If it sounds too good to be true — it probably is.
Do You Suspect a Free Gift Phishing Scam?
If you suspect a free gift phishing scam, be sure to copy and forward the text message to your wireless provider at 7726 ("SPAM"). You can also report it to the Federal Communications Commission (FCC) and the Federal Trade Commission (FTC). These governmental agencies often work with local law enforcement to investigate and prosecute scammers.